New Books

Here are just a few of the books I have purchased in the last few months.....

Fight like a Girl by Clementine Ford

"A friend recently told me that the things I write are powerful for her because they have the effect of making her feel angry instead of just empty. I want to do this for all women and young girls - to take the emptiness and numbness they feel about being a girl in this world and turn it into rage and power. I want to teach all of them how to fight like a girl. Clementine Ford...Online sensation, fearless feminist heroine and scourge of trolls and misogynists everywhere, Clementine Ford is a beacon of hope and inspiration to thousands of Australian women and girls. Her incendiary debut Fight Like A Girl is an essential manifesto for feminists new, old and soon-to-be, and exposes just how unequal the world continues to be for women. Crucially, it is a call to arms for all women to rediscover the fury that has been suppressed by a society that still considers feminism a threat...Fight Like A Girl will make you laugh, cry and scream. But above all it will make you demand and fight for a world in which women have real equality and not merely the illusion of it."

Legacy by Tim Cahill

Timothy Cahill was born in Sydney to a Samoan mother and English father. He grew up in the city's western suburbs playing football with his brothers and for his local club sides. As a teenager, Tim's parents took out a loan so that he could travel to England and chase his dream of becoming a professional soccer player. It was an act of faith repaid with a stellar international career and the legacy of one of the most admired Australian sportsmen of all time. With his trademark honesty and directness, Tim reflects on what it takes to make it to the top - the sacrifices, the physical cost, the mental stamina, the uncompromising self-belief and self-determination, the ruthlessness, but also the decency, the integrity, and the generosity.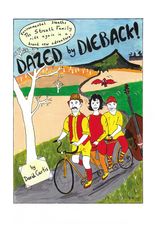 Dazed by Dieback: What is killing the Trees on the New England by David Curtis

Dazed by Dieback by David Curtis tells the story of New England Dieback and the efforts of scientists and farmers to reverse it. It is a humorous tale charting the explorations of its unlikely heroes Barry, Fay and Warren Streuth, as they uncover the causes of dieback and what can be done to reverse it. Whilst set in the New England, it has relevance to all agricultural regions of Australia where rural dieback is prevalent. The book is a comic book of 70 pages in length and will appeal to all ages. The story has an environmental education function, but is funny and entertaining at the same time.


Kokoda by Peter Fitzsimons

For Australians, Kokoda is the iconic battle of World War II, yet few people know just what happened, and just what our troops achieved. Conditions on the track were hellish rain was constant, the terrain close to inhospitable, food and ammunition supplies were practically non-existent and the men constantly battled malaria and dysentery, as well as the Japanese. Kokoda was a defining battle for Australia a small force of young, ill-equipped Australians engaged a highly experienced and hitherto unstoppable Japanese force on a narrow, precarious jungle track, and defeated them.

TO THIS DAY by Shane Koyczan

In February 2013, Shane Koyczan's passionate anti-bullying poem "To This Day" electrified the world. An animated video of the lyric narrative went viral, racking up over 12 million hits to date and inspiring an international movement against bullying in schools. Shane later performed the piece to sustained applause on the stage of the 2013 annual TED Conference.

Now this extraordinary work has been adapted into an equally moving and visually arresting book. Thirty international artists, as diverse as they are talented, have been inspired to create exceptional art to accompany "To This Day." Each page is a vibrant collage of images, colors and words that will resonate powerfully with anyone who has experienced bullying themselves, whether as a victim, observer, or participant. (excerpt from Goodreads)


Dark Dreams by Sonja Dechian, Heather Miller and Eva Sallis.

Dark Dreams is a unique collection of short stories about refugee experiences. These exceptional stories were compiled from hundreds of stories submitted for a national competition run by Australians Against Racism Inc. The resulting book reveals stories, interviews and essays written by 11-20 year olds, some relaying a true story, others creatively retelling the refugee's story. The stories are quite diverse and from many countries, including unexpected places such as the Ukraine, Czechoslovakia, Eritrea as well as more familiar sources of refugees, like Afghanistan, Vietnam and Sudan. Dark Dreams also raises the issue of Detention Centres in Australia and highlights problems from a detainee's point of view. These stories changed the lives of the young authors who captured the stories. They retell accounts of discrimination, desperation, survival, love, fear, and determination. There are some heart-rending stories and students will find this compilation not only moving but thought-provoking.
Havoc by Jane Higgins

Havoc is the much-anticipated sequel to Higgin's award winning first novel The Bridge. It examines themes of conflict, identity, power, and fear as well as environmental threat. Havoc is a future dystopian novel, like Hunger Games and The Maze Runner; the genre is popular with teens, partly because dystopian novels often examine issues affecting the reader's future - for example, such as climate change. Havoc is about two cities divided by a river; on one side the wealthy Cityside and on the other, the disadvantaged Southside. When the Cityside breaks the ceasefire, and bombs the bridge, confusion and panic ensue in Southside. Amid the ruins of the bombed bridge, the book's hero, Nik finds a girl who keeps repeating the word 'Havoc'. Nik and his friend Lanya set off to investigate the mystery and what dangers lay ahead for Southside. Teaching notes and activities are available specifically related to the Australian Curriculum in English.


1915 by Sally Murphy


1915 is the second book in the Scholastic series, 'Australia's Great War'. Murphy has used her extensive factual research to write this easy to read fiction book about the 11th Battalion's pre-training and eventual fighting at Gallipoli. 1915 captures the emotions of real life on the beaches and cliffs of Gallipoli. It is written through the eyes of a young schoolteacher, Stan from Bunbury Western Australia, and the reader can empathise with his naivety. He thought he was heading for a great adventure, but found that 'the lessons of war are the hardest to learn'. The reality of war shocks the soldiers and changes them forever. Although the book illustrates the miserable conditions of the Australian soldiers, 1915 captures the Aussie spirit of humour and courage. The use of diary entries and letters to and from home brings a personal perspective to men's lives, so the individual stories of one of the great wars are not lost.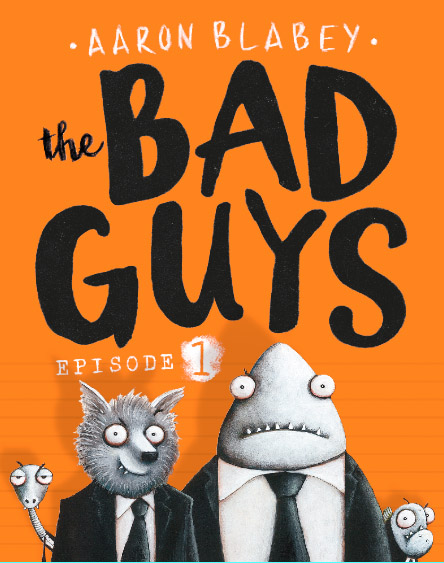 The Bad Guys by Aaron Blabey


How can you not love anything from Aaaron Blabey!
Mr Wolf. Mr Shar. Mr Snake. Mr Piranha. They're bad guys, everyone knows that. They're scary and dangerous and well...just BAD. But these guys want to be HEROES. And they're going to prove it by doing good deeds...whether YOU want them to or not. Buckle up for the funniest, naughtiest and coolest book you'll ever read - it's time to meet the BAD GUYS. (from Aaron Blabey webpage)
"I don't know what Aaron Blabey is on, but I want some... This is a great story."
- The Weekend Australian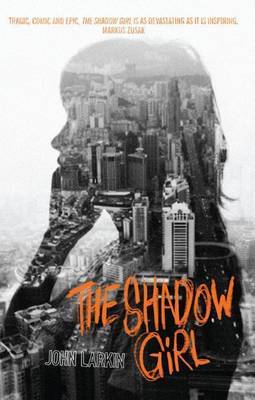 The Shadow Girl by John Larkin


Inspired by true events, a story of courage, survival, and a young girl who defies horrible odds to take control of her destiny.

The unnamed narrator escapes the dangerous imploding world of her parents and wider family in order to survive. Not wishing to be chewed up and spat out by the red light district she hides out in her local church, spends her weekends in the sand dunes on a Central Coast beach, and—with the help of her aunt's credit card—has the occasional stay in a five-star hotel. Most of her time on the run, though, she spends on the trains—generally sleeping in the shunting yards. When the trains become too dangerous she manages to find a derelict house in a leafy suburb and moves in with the possums and resident ghosts, ready to prove once and for all that she can take care of herself.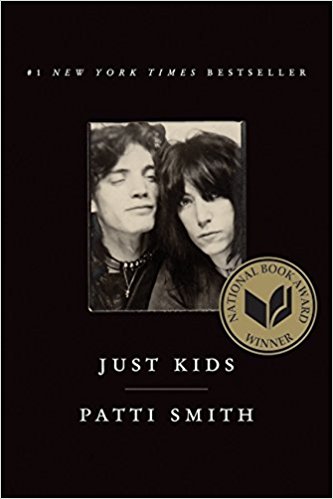 Just Kids by Patti Smith


"You drew me from the darkest period of my young life, sharing with me the sacred mystery of what it is to be an artist." - Letter from Patti to Robert

This is dually an autobiography of the adult life of Patti Smith and a biography of that of Robert Mapplethorpe. The two met in New York (when New York actually meant something) in their early 20s; they didn't know they were looking for each other, but it happened, and they never separated, not really. It's basically what every young person wants in their life, even if they don't admit it. There's something really romantic here, and Patti does a wonderful job of expressing what their relationship meant to her.
I loved this. I really did. I felt it all, everything Patti wanted me to feel.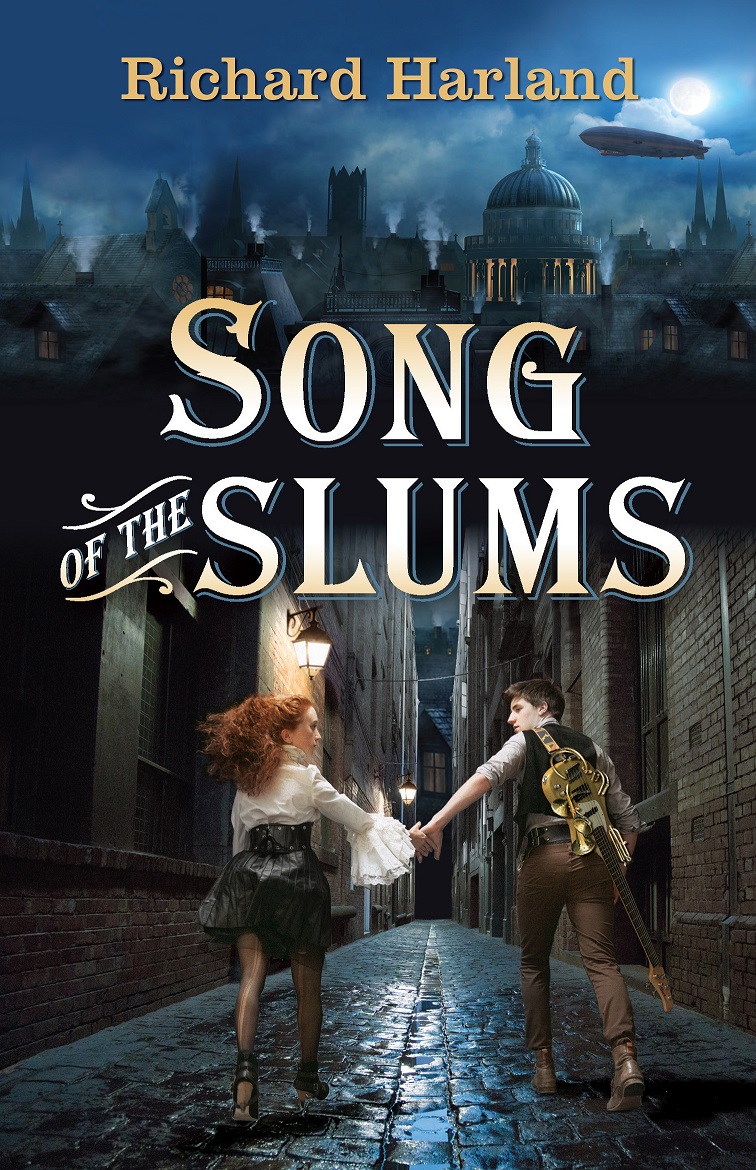 Song of the Slums by Richard Harland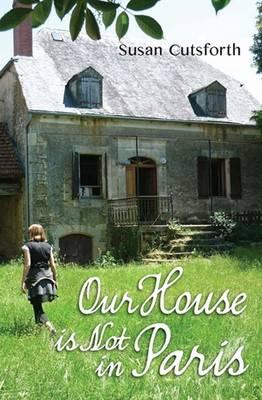 Our House is not in Paris by Susan Cutsforth


This is an e-book written by one of my closest friends and a fellow Teacher Librarian. I loved this book, it made me want to move to France, in particularly to Susan and Stuart's house! Susan has a great writing style that makes you feel like you're on the journey with her, and you're sitting on the front steps drinking red wine, and eating baguettes with cheese with her. I wish I was! It's a great book, with humour, amazing experiences, an incredible journey, wonderful French friends, and an awful lot of work. It's an easy and enjoyable read, I would recommend it to everyone - I can't wait for the next book! Here's what Goodreads.com said:
Susan and her husband, Stuart, are 'ordinary' people living an extraordinary life. They both work full-time: one is a teacher librarian of thirty years, and the other, a middle-level clerk in the public service. But, as Susan recounts in Our House is Not in Paris, they own a holiday house in France - the other side of the world. And not only that, this petite maison required significant renovating, which they accomplished almost singlehandedly during their working holidays. Our House is Not in Paris is a story of pushing boundaries, aiming high and, most of all, taking risks. With humour, poetry and insight, Susan's story shows that you can do more than simply dream: if you work hard, anything is possible.


Looking for Alaska by John Green


Before. Miles "Pudge" Halter's whole existence has been one big nonevent, and his obsession with famous last words has only made him crave the "Great Perhaps" (François Rabelais, poet) even more. Then he heads off to the sometimes crazy, possibly unstable, and anything-but-boring world of Culver Creek Boarding School, and his life becomes the opposite of safe. Because down the hall is Alaska Young. The gorgeous, clever, funny, sexy, self-destructive, screwed-up, and utterly fascinating Alaska Young, who is an event unto herself. She pulls Pudge into her world, launches him into the Great Perhaps, and steals his heart.

After. Nothing is ever the same.
(Goodreads.com)

Wake by Amanda Hocking


Fall under the spell of Wake—the first book in an achingly beautiful new series by celebrated author Amanda Hocking—and lose yourself to the Watersong.

Gorgeous. Fearless. Dangerous. They're the kind of girls you envy; the kind of girls you want to hate. Strangers in town for the summer, Penn, Lexit and Thea have caught everyone's attention—but it's Gemma who's attracted theirs. She's the one they've chosen to be part of their group.
Gemma seems to have it all—she's carefree, pretty, and falling in love with Alex, the boy next door. He's always been just a friend, but this summer they've taken their relationship to the next level, and now there's no going back. Then one night, Gemma's ordinary life changes forever. She's taking a late night swim under the stars when she finds Penn, Lexit and Thea partying on the cove. They invite her to join them, and the next morning she wakes up on the beach feeling groggy and sick, knowing something is different.

Suddenly Gemma is stronger, faster, and more beautiful than ever. But her new powers come with a terrifying price. And as she uncovers the truth, she's is forced to choose between staying with those she loves—or entering a new world brimming with dark hungers and unimaginable secrets


(goodreads.com)


Pop Art - a new generation of style by Richard Leslie

Western art has evolved through a wide range of styles, each characterized by its own unique philosophy and masterpieces. This series is a visual tribute to these formative movements in Western art and the artists and forces that created them. Pop artists celebrated such symbols of mass culture as soft drink bottles, comic strips, and hamburgers. This volume considers the history and evolution of this unique art movement, from its origins and antecedents to the height of its popularity.
(Goodreads.com)