Great Websites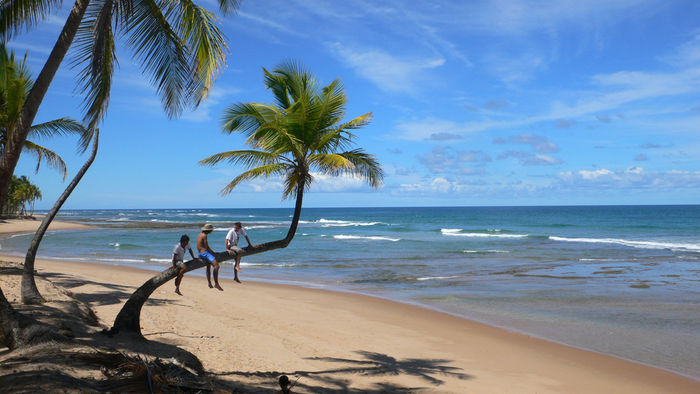 FREE TUTORING
Studiosity is an online tutoring service offering just-in-time homework and study help to students in years 3 – 12, in English, maths, science, research and study skills.
Students connect online, on-demand to an exclusive, expert network of qualified teachers and tutors, the moment help is needed after school hours.
The tutors are certified teachers, professional tutors, post graduate students and advanced undergraduate specialists from Australian universities in these subject areas.
All they need is their library card number for Wollongong City Library, so join today, it's free!
ALL SUBJECTS
ABC Splash is a new educational website with the best Australian content from across ABC TV and Radio plus high-quality video from around the world and is FREE. It is packed with hundreds of videos, audio clips and games.
See volcanos erupt and microbats fly. Investigate fossils, megafires and worm farms. Meet fairytale monsters. Unwrap an Ancient Egyptian mummy and explore the Great Barrier Reef without getting wet!
STUDY SKILLS
This resource has easy to read tips and strategies. These study skills will students stay organised will definitely find this guide very helpful.
5 Tips for getting better grades
Don't study harder—study smarter!
No one is born knowing how to study. It takes time and experience to know how to study well, and we'd like to share some of our experience with you.
These study skills have been developed specifically for high school students currently undertaking VCE, but they will also be useful in university and the workplace.

ESSAY WRITING
Deakin University has written some helpful hints for Years 11 & 12. Good essay writing is a key skill for success in both HSC and university. So how do you write a good essay?

►Essay Writing


IN-TEXT CITATIONS
This video explains what in-text citations are, why they are important, and examples of using them in instances of direct quotes and paraphrasing.
HSC
Your Essential Guide for achieving your best (Sydney Morning Herald)
The State Library is connecting HSC students with thousands of local and international newspapers, journals, magazines, reports, health and legal resources. This is a free online service. To gain access, register at:
State Library of Victoria - Research Skills
A student-centred guide to research skills is the focus of this website. Students are encouraged to break the research process down into manageable components and match this with quality information. Links to essay-writing and study skills are also available.
What is it? How do I make one?
WRITING
Richard Harland's writing tips. These tips are for genre writers not literary writers, for storytellers not writers of semi-autobiographical memoirs. Some of them apply specifically to fantasy, SF and horror, most of them work for any popular fiction that needs page-turning excitement, suspense and a strong storyline.
Mem Fox has some tips for those of you that want to write picture books.
READING
Are you stuck on reading only one author? Then why don't you check out this website and find out the names of similar :
INTERNET SEARCHING
On the Internet today you can find information on virtually anything, but usually you have to wade through a large number of websites and knowledge before we can find the information we need. And usually this can take hours rather than minutes. So here are some effective methods for searching Google to help you find the relevant information you're looking for more quickly.
MISCELLANEOUS
Do you have a great website you want to share with someone but it's tooooooo loooonnng. Then go to this website and make it into a tiny URL, just like I did for the Mystery Cube url.
►Cite a cat video