Student Counselling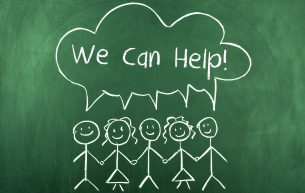 The WHSPA School Counselling Service is available 4 days a week. The service is provided by school counsellors who are registered psychologists
The psychological counselling service we offer is voluntary and confidential. There are a number of paths by which students can self-refer or be referred to the counsellors. Parents and students can refer directly to the school counsellors. Students can be referred by a member of staff with student agreement. Other referrals (e.g. formal assessment) require signed parent consent.
If you are concerned about your child and would like to discuss making a referral please contact the School Counselling Service on 4229 6844.
There are two School Counsellors, Tanya Bertapelle (Mondays, Tuesdays and Wednesdays) and Bronwyn Philps (Thursdays and Fridays).Our office is located near the Welfare Hub, Level 1 in B Block next to B7.
There are a number of ways we may be able to help out:
We talk with young people about lots of different things and offer counselling support.

We can be a place to get information about various issues or concerns.

We work with young people, their families and teachers to provide help with emotional, psychological and behavioural issues.

Sometimes we do emotional/psychological/behavioural assessment to provide a clearer picture of what's going on.

We can make referrals to other community agencies and services to provide more specific help.

Sometimes we use tests and work with young people to assess their ability and/or learning.

We are part of the school's Learning Support Team and Welfare Team and work together with these teams to provide help for students who might be having trouble with school and learning.

To make an appointment you can:

Come down to our office and make a time to talk

Leave a message for us in the locked message box. The box is attached to the counsellors' office door. You need to let us know your name and the way you would like us to contact you back.

Speak to a parent, teacher or Year Adviser and ask them to make an appointment for you.

Parents are welcome to contact us too. We can be contacted on the school's phone number.
Regards

Tania Bertapelle and Bronwyn Philps
School Counsellors - WHSPA



Useful Links


Aboriginal Medical Service


http://www.ahmrc.org.au/index.htm#



Beyond Blue youth website

Youth beyond blue's all about getting the message out there that it's okay to talk about depression, and to encourage young people and their family and friends to get help when it's needed.

http://www2.youthbeyondblue.com/ybblue/index.aspx


Bullying and Conflict resolution


http://www.bullyingnoway.com.au/

http://www.crnhq.org/index.php

http://www.kidshelpline.com.au/upload/14494.pdf



Community Justice Centre

http://www.cjc.nsw.gov.au/lawlink/community_justice_centres/ll_cjc.nsf/pages/CJC_aboutus



Child Abuse

http://www.stopchildabuse.com.au/



Child and Adolescent Mental Health Service (CAMHS)

The web site of South Eastern Sydney and Illawarra Health (SESIAHS) Mental Health Services contains information for people who have questions about their own mental health or the health of a family member or friend.

http://www.sesiahs.health.nsw.gov.au/Mental_Health_Services/

http://www.sesiahs.health.nsw.gov.au/Mental_Health_Services/About_our_services/Illawarra_Mental_Health_Services/index.asp



Drug and alcohol issues

http://www.drugs.health.gov.au/

http://www.boystown.com.au/khl/talkoutloud/

http://www.counsellingonline.org.au/en/default.aspx



Health information for kids and young people

This site has got lots of information and physical and mental health for kids and young adults.

http://www.cyh.com/Default.aspx?p=1



Kids Help Line

Kids Help Line is Australia's only free, confidential and anonymous, telephone and online counselling service specifically for young people aged between 5 and 25. The phone number is easy to remember too: 1800 55 1800

http://www.kidshelpline.com.au

Also check out their related links page for lots of other great sites:

http://www.kidshelpline.com.au/template/standard.aspx?s=139&p=128&r=104&b=2



Headspace

Headspace Illawarra offers youth friendly facilities where GPs, nurses, psychologists, alcohol and drug workers and youth workers will work together to help you get the assistance and care you need. Headspace is located at 1A Denison Street.

http://www.headspace.org.au/illawarra/



Illawarra Child Development Centre (ICDC – Porter St)

At Porter street there are lots of different services like Speech Therapy, and Occupational Therapy as well as counselling and other services.

42a Porter St Nth Wollongong. Ph 42284177



Information for Refugees - STARTTS

The NSW Service for the Treatment and Rehabilitation of Torture and Trauma Survivors (STARTTS) helps refugees recover from their experiences and build a new life in Australia.

LGBT issues and anti- homophobia

This website provides lots of information on local GLBT Youth Services (GLBT = Gay Lesbian Bisexual Transgender)

http://www.illawarraqinfo.com/page3.htm



ThinkB4YouSpeak
A web site to fight anti-LGBT language by raising awareness among straight teens about the prevalence and consequences of anti-LGBT bias and behaviour in schools. Although it is American in content, many of the messages are very relevant for Australian schools too.

http://www.glsen.org/cgi-bin/iowa/all/home/index.html



Positive Psychology

This website is about the work of Dr. Seligman. His main mission has been the promotion of the field of Positive Psychology. This includes the study of positive emotion, positive character traits, and positive institutions.

http://www.authentichappiness.sas.upenn.edu/Default.aspx



Parenting Ideas

Lots of up-to-date ideas to help you raise confident & resilient kids and teenagers.

http://www.parentingideas.com.au/

http://www.kidscount.com.au/website/default.asp

http://www.childhood.org.au/website/default.asp

http://raisingchildren.net.au/



Reach out

Reach Out is a web-based service that inspires young people to help themselves through tough times. The aim of the service is to improve young people's mental health and well being by providing support information and referrals.

http://www.reachout.com.au/home.asp



Relationships Australia

http://www.relationships.com.au/



Somazone - Website developed by and for youth

Remember let us know if you have other websites that we could include here

Looking forward to seeing you some time at school



The WHSPA School Counselling Service is available 4 days a week. The service is provided by school counsellors who are registered psychologists.

The psychological counselling service we offer is voluntary and confidential. There are a number of paths by which students can self-refer or be referred to the counsellors. Parents and students can refer directly to the school counsellors. Students can be referred by a member of staff with student agreement. Other referrals (e.g. formal assessment) require signed parent consent.

School counsellors are experienced teachers who have a degree in psychology and post-graduate qualifications in school counselling. They can work with students of all ages and their families, throughout their school years.

For information in community languages see school counselling service.

The school counsellor can also assist students who may be feeling extremely sad or anxious. Contact us if you would like to make an appointment.

It is important to seek help early if you notice any major change in your child's behaviour.

<! end #content >